Doe Nut
From PRIMUS Database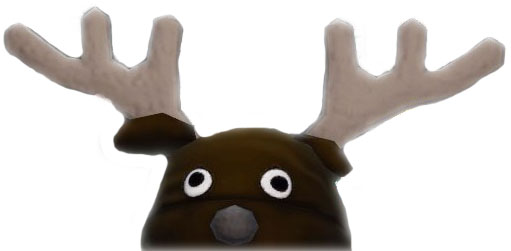 Identity
Real Name
Unknown
Aliases
None yet!
Birthdate
Unknown
Birthplace
Unknown
Citizenship
American
Residence
Millennium City
Headquarters
The Deer Hide
Occupation
Student / Fangirl
Legal Status
Secret Identity
Marital Status
What?!
· Known Relatives ·
Physical Traits
Species
Human
Sub-Type
Manufacturer
N/A
Model
N/A
Ethnicity
Caucasian
Gender
Female
Apparent Age
13
Height
Weight
Body Type
Scrawny
Hair
Dishwater Blonde
Eyes
Brown
Skin
Fair
· Distinguishing Features ·
Awesomeness! Some freckles.
Powers & Abilities
· Known Powers ·
None
· Equipment ·
Deer-A-Rangs, Deer-Hoof-Grapple
· Other Abilities ·
Fangirlism at Level 100



ERMAGERD IT's DOE NUT! The Fangirl Fawn, biggest Fan in the world of Danger Deer, the coooooolest hero in the universe!
Danger Deer Rulez
Have you heard of Danger Deer?! If not, what kinda lamesauce are you? He's only the coolest hero this side of the Mississippi.
I'm Doe Nut, President and CEO of the Danger Deer fan club! HEY don't laugh! I keep sending him tons of email and he never replies to say that I'm NOT the head of his fan club, so it's totally official. Got it?
Oh where was I? Yes! Being a Danger Deer fan is the best thing in the world. I mean, being bitten by a radioactive deer--HOW COOL IS THAT?! I mean seriously! And you get fleas. Maybe not The Flea, but you still get fleas which jump around and cool stuff. I also think you get ticks which are not fun. Does Danger Deer get ticks? YOU'LL HAVE TO SIGN UP TO FIND OUT.
So I run ilovedangerdeer.com. It's my blog where you can find out all things cool about Danger Deer. I bet ya didn't know that he saves TONS of people every day in Millennium City. I bet ya also didn't know that he has a secret identity, just like your fangirl fawn, Doe Nut.
So you want to know about Doe Nut?
TOO FRICKIN' BAD!
All you have to know is that Danger Deer rulez. He rules more than Tunnel Snakes rule. He rules pretty hard!
Oh look here is a cool picture of Danger Deer I found on the interwebz. Check it out!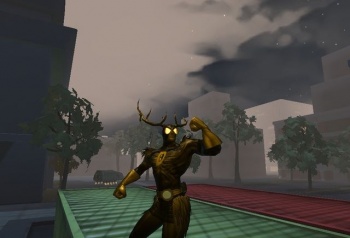 Pretty sweet huh?! I BET YOU CAN ONLY DREAM To BE as awesome as he is. Look at those frickin' muscles! He could totally punch through a wall, maybe even bench press a bajillion or two pounds. Do you even LIFT BRO?! Probably not, but Danger Deer does.
So you wanna mess with heroes who are like deer?! YOU BETTER THINK TWICE, BRO!
Oh you MAY think it's smart to mess with deer, but if you mess with the deer, you get the antlers! THAT's RIGHT. Even Danger Deer would agree with that!
BUT SERIOUSLY. If you are a Deer hero like my idol Danger Deer and I, YOU STAY AWAY FROM WOODED AREAS. Because there's like a million guys out there with guns who want to take you home in their pickup truck!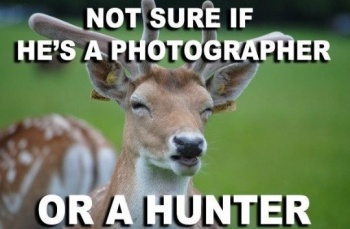 So you just gotta keep your eyes peeled. Danger Deer is a city deer though so I don't think that's a problem.
Ok...so you guys like Game of Thrones right?! WELL Guess what! The main King is from a house that has a deer in its coat of arms. Check this out...and check my dubs, bro!
Now the bad thing is that means that his lame ass son Joffrey is also a member of the cool deer house. Joffrey's a total douche though and I SO HOPE HE DIES, but don't spoil it for me because I'm still reading the books and watching the show. But ok all Game of Thrones aside, if you could imagine if they had Danger Deer in Game of Thrones, he would kick everyone's butt!
He'd be like "OH kiss my ass Cersei! You going down!" And then Danger Deer would swoop in and totally sit on the Iron Throne and make out with Daenerys. Remind me to totally make a meme out of that one later. Hehehhe.
Deer Powers
Ok So you think deer are awesome, that's why you're still reading Right?
Deer have powers, or at least Danger Deer does. Ya see...deer can hide really well.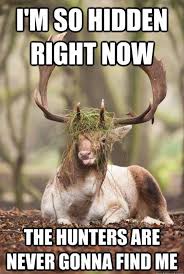 You ever seen a stealthed deer before?! THAT's RIGHT YOU HAVEN'T BECAUSE they're ninjatastic! You try to find that deer, but you won't until it's too late. It's like that hunter in Jurassic Park and you'll be saying "Clever girl" right before the deer you didn't see pwns you. Think of how many villains Danger Deer has put away, and then you will know DEER PAIN!
Also deer are totally acrobatic! We can do the splits and stuff--at least I can! I haven't seen Danger Deer do the splits. But Deer are also fast. Like have you tried to catch a deer?! BESIDES HITTING IT WITH YOUR CAR?! They are speedy!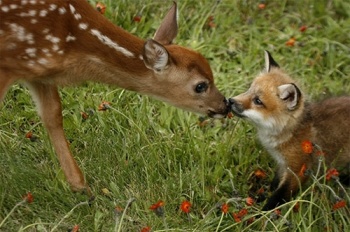 So you think deer are cute too? Like that deer above? YOU're RIGHT. Being cute is a power. Danger Deer is more of a buck, so he's like the STUD DEER. We call those STAGS. So his fans though like me are does. Doe. A Deer. A Female deer! See?!
So hey! You totally need to join the Danger Deer fan club.
Deer around Town!
So when you're a deer hero and you run around town, you gotta watch out for Villains. I totally got this picture of Danger Deer where he's dissin' Foxbat! HAHAHA! That's right Foxbat, you're not nearly as cool as Danger Deer. YOU ONLY WISH.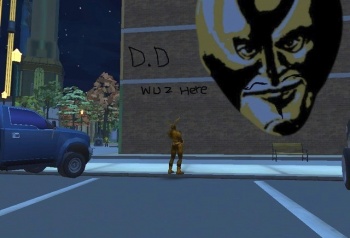 I didn't take that picture, but I found the guy who did, and yeah, HA Foxbat soooo lame! Anyway. So I love Danger Deer fans and other fans of heroes too so we have pizza parties sometime and hang out at the comic store. If you like comics, YOU ARE AUTOMAGICALLY COOL.
MESS WITH THE DEER YOU GET THE ANTLERS. DON't you forget!!
Speaking of which, Danger Deer knows a million ways to kill a man....and one of them is with a TROUT! Check this out: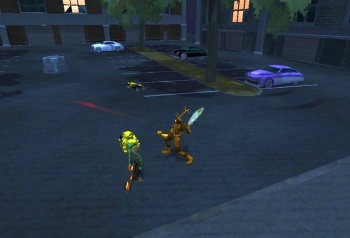 He's totally owning a VIPER dude with a trout! I mean, he's SOOO badass he will fish slap you into next week. Does Defender do that?! OF COURSE NOT. He's just not that cool.
Deer Feedback
Ok So you like Danger Deer or me, your favorite FANGIRL of DANGER DEER. You just leave a message here:

Mother of god. Who is this girl?- Beast, formerly known as Giga.

"So what, I got my own series on YouTube!😠😁😠😣 - Foxbat-Boy