Sketchy The Badly Drawn Boy
From PRIMUS Database
The author of this article has marked this as a creative work, and would prefer that other users not edit it. Please respect this, and unless repairing a typo, spelling, or other minor technical error, think of this page as read-only.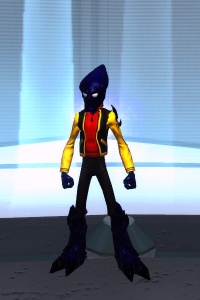 Day 1: Well this is a fine mess I have got myself into. I am not even sure how I got here. Last thing I really remember was lazing about in a particularly nice pen on some computer nerd's desk. I think he worked for some company called PWE as a community manager - whatever that is. Anyways next thing i knew I was waking up here as a rather badly drawn stick figure

Day 4: Some investigation of my new surroundings reveal I appear to be in some sort of virtual reality environment. I can only assume the fool drew me and then for a laugh scanned me into this world. So. Here I am. Whoopee.

Day 5: It appears with some concentration I am still able to make my ink take other shapes and so I may be able to blend in with the other strange inhabitants of this world after all.

Day 15: Blending in? Hah! What was I thinking? With all the strange inhabitants of this world noone gives me a second glance. Oh well. Still it's fun to take on different forms.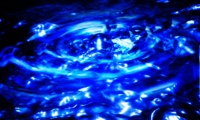 In layman's terms I am a sentient morphogenic matrix within a biomimetic polymerised suspension. Or in even simpler terms, smart ink. Somehow the act of digitising me created a situation whereby not only was my shape extrapolated into this new world, but also the properties of the ink from which i had been formed. Maybe that Community Manager had kicked the server hamster one too many times and this was his revenge.
The utensil used to sketch me originally was a very nice fountain pen, containing a high grade
india ink
. It may be that the ink itself had been exposed to some outside agent and the combination of events led me to this new existance.
Eraser Head
| | |
| --- | --- |
| Status: | At Large |
| Powerset: | Telepathy |
| Mentality: | Mastermind |
| Minions: | Thugs |
While driving alongside City Center Park in Millennium City, graphic artist Richard Head's eyes were drawn to a purple flash to his right and he suddenly found himself losing control of his car and in fact unable to remember how to drive. His car careened into the path of an oncoming truck and Richard blacked out. Unbeknown to Richard he had driven within range of one of Mind Inc.'s Hippocamptic Sonombulators, a device intended to aid their recruitment process.
Richard woke up to find himself at Mercy Hospital in the Intensive Care Unit. The accident had terrible consequences resulting in the lost of both legs at mid calf and his writing hand at just below the elbow. Driven by the thought of his life to come and the residual effects of Mind's device, Richard's mind broke and he found that he could control the actions of others. Always having been a manipulative sort, Richard used this new 'gift' to his own advantage. After leaving hospital, Richard gathered a group of weak minded thugs to be his 'body' and began to take whatever he wanted. While not a hero, Eraser Head (as he now called himself) had a hatred of Mind and their masters PSI and would battle against them whenever he could.
When Eraser Head learned of a sentient ink puddle how could he not try to secure it for his own neferious ends. Little did he know that Sketchy had other ideas on how to best spend his time and so the two naturally became enemies.
COMMENTS & IMPRESSIONS
---
If you have a connection with or an anecdote about Sketchy The Badly Drawn Boy, please leave a comment below.
(Note: Seperate comments with a <hr> tag)
---
Post a Comment
---
CommentBox

created by

@Maekada
Information
Biographical:
| | |
| --- | --- |
| Name: | Confidential |
| Aliases: | None |
| Species: | Presumed Human |
| Nationality: | Indian |
| Ethnicity: | Confidential |
| Marital: | Confidential |
| Relatives: | Confidential |
| Occupation: | Confidential |
| Base: | Millennium City |
Powers & Abilities:
| | |
| --- | --- |
| Powers: | Confidential |
| Abilities: | Confidential |
| Equipment: | Confidential |
Attributes
Personal
Strength:
Speed:
Agility:
Durability:
Powers / Damage
Physical:
Mental:
Technological:
Environmental:
Magical:
Supernatural: