Bee
From PRIMUS Database
Affiliations

Super Group
Rank
Senior Member
· Other Affiliations ·
N/A
Identity
Real Name
Maximilian Penn
Aliases
N/A
Birthdate
May 16th, 1995
Birthplace
Burlington, Vermont
Citizenship
American Citizen
Residence
Millennium City
Headquarters
Occupation
Student
Super Hero
Legal Status
No Criminal Record
Marital Status
· Known Relatives ·
Adoptive Father: Xavier Penn (Alive)
Adoptive Mother: Elinor Penn (Alive)
Physical Traits
Species
Human
Sub-Type
N/A
Manufacturer
N/A
Model
M/A
Ethnicity
Caucasian
Gender
Male
Apparent Age
17
Height
5'10
Weight
136 lbs
Body Type
Lithe
Hair
Black
Eyes
Yellow
Skin
Light
· Distinguishing Features ·
N/A
Powers & Abilities
· Known Powers ·
Precognition
Energy Manipulation/Conversion
· Equipment ·
Cellphone
Bee Helmet
· Other Abilities ·
Hairstylist
Tailor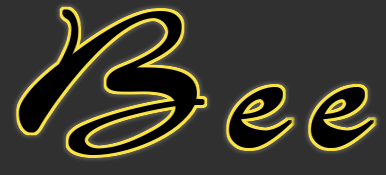 "I am the man atop the mountain of grace! The magnificently flamboyant, fabulous, glamorous, and stupendous B-E-E! BEE~!" - Bee about himself
Background
Spoiler Warning
The following details are about a player-created storyline, or is information currently unrevealed about a character.
Please do not use this information ICly unless given permission to do so.
(( Working on it. ))
Abilities and Equipment
Abilities
Equipment
Weaknesses
Friends
New Vigil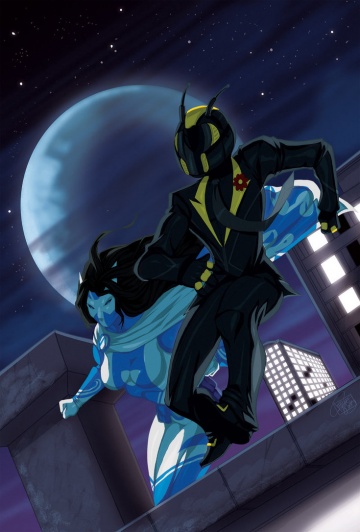 Miscellaneous
Public Opinions
What others say about the magnificent Bee.
"Bee is...overbearingly confidant, all the time. We do not...see it as a bad thing, though. We...enjoy his company, and find his...positive mood to be one of the highlights...of our day. However, we wonder if he...is so positive because of something else...that bothers him. Perhaps his...helmet offers him some sort of...metaphorical protection as well." Galactigal
"He's uh... certainly interesting. He's a good teammate and a fun person." - Mercy
"Bee's a little odd, but in a good way! You just know that he's sincere from meeting him just once, and he's always himself no matter what. He's pretty shy though, never takes of that helmet. I wonder what he looks like underneath that?" - Jet Girl
"Bee's pretty cool. He's fabulous and doesn't afraid of anything. ...Where did that come from? Anyways, uh, yeah, I like Bee. He's really nice and even made my new costume for me, free of charge. ...I... probably should've come up with more to say, huh...? ...Yeah." - Stopwatch
"What's there not to like? He's Magnificent, don't you know?" - Blue Freedom
"Bee is calm and collect and very kind. He's also helping the other girls out a lot and seems quite into fashion. What is there not to like about him? It's been wonderful getting to know him and he is an amazing teammate. I'd put my life in his hands anytime." - Heartbeat
"Its nice having someone around who cares just as much about looking good as I do." - Lash
"Bzzzzzzzzzzzz. Oh, um, well besides being Bee he's kinda secretive. Oh well." - Luctus
"It's hard to admit, but Buzzy may just be more fabulous and magnificent than I am. It's a terrible burden I will have to bear as I look upon him with jealousy." - Whitecloak
"He always has such nice things to say about everyone. I bet the world would be a much better place if more people tried to be like Bee." - M.E.D.I.C.
"The kid's heart is in the right place, even if his goal of befriending everyone in the world is both monumentally stupid and impossible. I guess everyone has to have something to live for though, right? I just hope he doesn't look into the future one day and realize that it's never going to happen." - Quarrel
"Bee's super nice; from helpin' me test out some'a my gadgets to tellin' me I look nice, he's always got somethin' ta say or do ta make ya feel better. If Charity 'n' Sam are the brains of the team that's supposed ta keep everything in workin' order, then Bee's the heart that keeps everyone together." - Gabby Gizmo
"I see Bee as the wild card in the New Vigil deck. I learn something new about him every time. He's a human railgun, a remarkable stylist...but I still don't know whether or not he sleeps in that helmet. Hmm." - Boy Wonder
Gallery