Keioseth
From PRIMUS Database


CEO
Keioseth
Hero Extraordinaire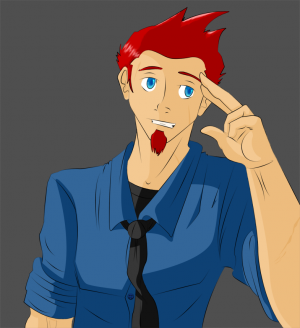 "Some people say they have a sharp wit, well my sarcasm broke a force field once."
Freeform
Affiliations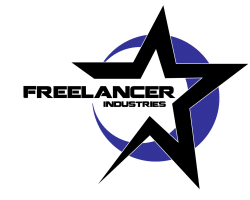 Super Group
Rank
CEO
· Other Affiliations ·
Identity
Real Name
Kyran Seth McIlroy
Aliases
Kilo 3-Ten (K310), Rockstar, Keio, Ky, Seth, and Red
Birthdate
October 22th
Birthplace
Vancouver, Washington, USA
Citizenship
Irish/American
Residence
City Center, Millennium City, MI USA
Headquarters
Freelancer Garage, Freelancer Lalantos Base
Occupation
Co-Owner of Freelancer Industries
Legal Status
None
Marital Status
Married to Leilani McIlroy.
· Known Relatives ·
Kara Sonnen-McIlroy (Daughter), Torin McIlroy (Son), Leilani McIlroy (Wife), Jason McIlroy (Brother), Eva McIlroy (Grandmother)
Physical Traits
Species
Human
Sub-Type
Meta-Human
Manufacturer
N/A
Model
N/A
Ethnicity
Irish American
Gender
Male
Apparent Age
37
Height
6'1"
Weight
160 lbs
Body Type
Athletic
Hair
Auburn
Eyes
Green
Skin
Fair Complexion with Freckles.
· Distinguishing Features ·
Scars on Cheek, Eyebrow, Chin, Various on Torso, deep black-purple scar on chest.
Powers & Abilities
· Known Powers ·
Telekinesis, Telepathy, and minor Precognitive abilities.
· Equipment ·
THINGs, Mark VII ACE Suit 'Lancer', twin "Shellie" Pistols
· Other Abilities ·
Martial Arts Training (Mother), Doctorate in Science, Various Engineering Degrees, Power Armor Technician (degree in Mechanical Engineering), AI Programing (Self taught)
Appearance
Kyran Seth McIlroy has bulked up since first Blood Moon event, though he still maintains a fairly slender build and though he is seen with bright red hair his natural hair color is actually a Redish Brown. He stands around 6'1".
Personality
Keio is guided by his conscience and instincts and he is usually very altruistic. While he doesn't mind cooperating with Law Enforcement Officials or Government Organizations, he doesn't feel obligated or indebted to them. If the event rises in which doing the right thing requires either bending or breaking the established rules, Keio will not lose any sleep over it.
Keio does come off as rarely taking situations seriously, usually making jokes or just being sarcastic. This attitude serves multiple purposes for Keio, it is his way of coping for situations, it tends to discombobulate his opponents opening up their defenses, and it relaxes his teammates.
All-in-All, Keio is a good person, though he can be rather paranoid at times. His trust is hard to gain and easy to lose. Those rare few whom he trusts are like family to him and he would give his life to protect them.
Background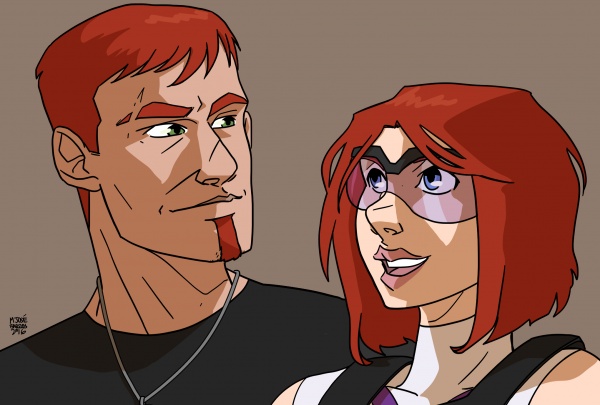 A New Dawn
After Kara and her friends managed to defeat the vile Chaosiris, she was given a once in a lifetime chance. The Cosmic being, who Siris had taken his powers from, gave her a single wish. She used this wish to make it so that the Elemental never existed. She understood that this would lead to Chaosiris never being created and thus she would never exist but she wanted her family to have a happy life. The being recognized the sacrifice and did as she asked though changing the timeline somewhat for her.
As time rewrote itself, Dawn McIlroy and Torin Hunter met as they had previously at Sembach Air Force Base in Germany. Dawn was on assignment as an observer for UNTIL while Torin was a Powered Armor Technician for the US Air Force. The two worked together for a year and soon married, five years later the happy couple were blessed with twin sons Jason and Seth (Keio, now born several years earlier than the previous timeline). Torin retired from the US Air Force and joined his wife at UNTIL and the family was stationed at the CFB Comox in Comox, British Columbia.
As Seth grew up he developed telepathic, telekinetic, and some minor precognitive abilities and in 1991, the family moved to Windsor, Ontario to enroll Seth in the Ravenswood Academy. In the aftermath of the Battle of Detroit, both Dawn and Torin helped with the UNTIL relief efforts.
While there he had a fairly regular school life and discovered his passion for AI Programming, Mechanical Engineering specifically for Power Armor, World History, and Polakios. Because he was metahuman he wasn't able to join the school Polaskios team which frustrated him but he understood the reasoning behind it. He also took up Tai Chi and Taekwondo while at the Academy. He would graduate in 1994 (age 15), earning a full scholarship to MIT.
Seth McIlroy: Agent of UNTIL
At the age of 18, Seth had earned several degrees and even a Doctor of Science, an academic research doctoral degree. He was recruited out of MIT to UNTIL and he worked in their Technical Corps, here he met Alenna "Allie" Sonnen, a very talented programmer and computer engineer. The two began a relationship and a year later Allie gave birth to their daughter, Kara Dawn Sonnen-McIlroy. The two were scouted and recruited by Captain Rasputin Keller and Dr. Albert Wei to aid in Project: NUANCE (New Unified Approach for Next-generation Combat Enhancement) which focused on equipping a small team of both humans and meta-humans with experimental tech to handle potentially dangerous threats. The members of the NUANCE team where given callsigns to ensure the member's identities would remain secret, Seth's was Kilo-3-Ten (K310) and Allie's was 5-Charlie-Twenty-One (5C21).
While testing out a new program Allie inadvertently hacked into a secured system in the NUANCE computers. It was here that she discovered that Keller and the chief science lead for the Project, Dr. Wei, were using research from another Project, Project: 4HM, to artificially induce super powers in normal humans without their consent. After selecting a target they would kidnap them, induce the super powers, mentally condition them, and then create a new identity for them before recruiting them into NUANCE. Not knowing who exactly to trust she shared the information with Seth.
Seth, who was deployed in the field with Keller and his brainwashed augmented humans, was less than thrilled upon viewing all the evidence. He told her to send the data to their superiors as well as too his parents (still members of UNTIL at this point) and get away from Dr. Wei. He'd try to disable the team to give UNTIL time to send someone to capture them. Dr. Wei, however, noticed the intrusion to his system and traced it back to Allie, he confronted her while she was sending the information to their higher ups and he tried to kill her. She was rescued by Craig Carson aka Thundrax (starting a lifelong friendship between Seth, Allie, and him) who happened to hear her scream as Wei attacked her.
Seth donned his newly invented Turbine Assisted Ionic Regulation Gauntlets (TASIR, pronounced like TASER) but Wei managed to get a call out to Keller before being knocked out by Thundrax alerting the twisted soldier to Seth's knowledge. Keller activated the mental conditioning of the seven troops sending them to attack Seth. He barely managed to take them down with his TASIRs and went after Keller who ran into a nearby factory. By the time UNTIL showed up the factory had been all but destroyed and both Keio and Keller were near-death.
Keio made a full recovery though he was left with many scars, Keller whoever lost both legs and one arm, he was sentenced to life in prison along with Dr. Wei. The event left Allie shaken and she left UNTIL and began working with her father at his company, the Advanced Research Opportunities International (ARO Intl.). Seth and Allie never married though he was always a big part of his daughter's life as she grew up. Seth stayed in UNTIL and joined his brother in Project Snakecharmer after NUANCE was shut down.
Over the next four years Keio had several adventures in Snakecharmer and messing with VIPER became his new favorite activity. He also met and aided a supergroup known as 'The Independents' where he met the AI known as INSCRIBE who became the basis for his and Allie's original SCRI AI. During what would be his last year as an agent of UNTIL, the McIlroy brothers and their team, Lancer Team, aided several superheroes raid a former base of the villainous Dr. Destroyer which had been taken over by VIPER.
What had led the brothers to the site was actually the escape of former Captain Rasputin Keller or as he was now calling himself 'Razikel' and Dr. Albert Wei. VIPER had outfitted Razikel with powerful robotic limbs and powered armor and provided Dr. Wei with a new lab. The operation was used to create clones of superheroes and supervillains who were loyal to VIPER and would replace the originals. Lancer team split up with half going to destroy the cloning facility and the other half going to destroy the power plant. Seth's half were sent after the power station but on the way they were attacked by Razikel. Seth told his team to continue while he distracted the villain.
The two battled their way through a skyscraper like building and in the finally showdown between the two the building collapsed tossing Seth from the building and killing Razikel. He had barely managed to save himself from death by somewhat cushioning his fall with his telekinetics but it still left him blind in one eye and with a badly broken leg, knee, and a broken back.
Stories from Millennium City
With a new implant in his back and a bionic eye, Seth transferred to the UNTIL office in Millennium City to be closer to Allie and Kara and to continue his work with the Independents super team. He continued this for four years and developed a good working relationship with the MCPD. When John Wheeler started up the special MARS team known as Meta-SWAT, Seth secured a spot on the team as their UNTIL Observer. Seth took part in the defense of Millennium City during the first month long Bloodmoon and thanks to his leap-before-looking attitude he helped in the creation of a new model of ACE suit created by Silver Eagle as well as earning the name 'Rockstar'.
After Bloodmoon ended, Wheeler retired and left the team to Flynn T. Megantic, John 'Hunter' Blackclaw, and Silver Eagle with Seth staying on as the UNTIL rep. The team would recruit new members including Aeva 'Sunspot' Marone (later Aeva Megantic) and helped in the fight against the powerful psychic mastermind, Superior. After the apparent deaths of both Flynn and Seth, a massive force of superheroes rose up against Superior and defeated the arch villain. Flynn and Seth were rescued from the powerful psionic cloud created by Superior and reconstituted into their bodies.
After this the Meta-SWAT program had all its funding cut by the city and with the help of Craig Carson and Allie, who had become the president of ARO International, Seth managed to keep the team together by privatizing it turning it into the Freelancers. The supergroup and company grew eventually changing its name to Freelancer Security Solutions and then to Freelancer Industries (FLI) after merging with ARO International and Lithium Labs. FLI's main focus was on the production of non-lethal weapons for military and police organizations in North America as well as restarting the Meta-SWAT program by funding it for the city.
Seth currently operates out of the Freelancer Garage on the MC Docks and is currently married to Leilani Hau Kea who recently gave birth to their first child, Torin McIlroy. Allie operates out of the company's dwarf planet base, Lelantos, situated in the asteroid belt and Kara is currently attending Boston University.
Events of the Previous Timeline
Genesis
Keio's story starts before he was even born: his parents, Danica McIlroy and Torin Hunter met while they were stationed at the Sembach US Air Base in Sembach, Germany. Danica was there on assignment as an observer for UNTIL while Torin was a Powered Armor Technician for the US Air Force. After working together for 6 years the two were married and soon had a son named Jason. Eight years later, before the birth of Keio, the two were divorced.
While returning from an assignment in the northern part of British Columbia, Canada, Danica's UNTIL Transport was nearly destroyed by a dimensional tear that formed near them. Several large creatures emerged from the tear and fought with her and her escorts. Eventually they managed to seal the tear with the help of a mage named Kenneth Wimmer. The radiation and mystical energies from the other dimension and the process that created the tear had an effect on Danica and she was hospitalized after the incident almost losing the baby.
A few months later in October, Keio or rather Kyran Seth McIlroy was born while his mother was on medical leave in Vancouver, Washington (Her sister lived there). His mother always felt this deep connection between her and her newborn son but it wasn't until he was 3 that she discovered Keio was able to communicate telepathically. Keio was put into an UNTIL program for young meta-humans.
By age 6 he had developed minor precognitive abilities which physically manifested in above average reflexes, since anything dangerous he would see in his mind's eye moments before the event occurred. His precognitive abilities would grow to provide him with visions of the future or what he would call his 'nightmares' as they often featured horrible visions of death and destruction. Apart from all of this he had a relatively normal childhood though he quickly went through his school grades.
The Midnight Hands
Moving forward at age 8, shortly after the US allowed UNTIL to operate within the US borders, Keio and his family moved to the town of Canyon Run, NM, a small village in the Sandia Mountains to the east of Albuquerque. His mother was an UNTIL Liaison for Kirtland Air Base and he and his older brother went to school in Albuquerque.
Two years later, Jason graduated High School and joined the US Marines and after returning home from basic training Canyon Run became a battleground. A massive dimensional tear appears above the town and a powerful magical dome forms over the town trapping Keio, Jason, Bruno, Jace, and much of the town. The four end up battling the leader of this invasion known as Shoth and in the end Keio and Jace are exposed to a power burst of mystical energy when they destroyed the device Shoth was trying to use to sacrifice the population of the city for his evil plans.
Keio quickly developed powerful electrokinetics and Jace's already existing hydrokinetics greatly increased in strength. A year later the McIlroy's moved to the Detroit area for Keio to attend the Ravenswood Academy while his mother helped with the rebuilding effort in Detroit.
Learning to Fly
Apart from getting into Ravenswood at age 11, most of Keio's time at Ravenswood was fairly normal. He was in Homeroom Beta, played polakios (even though he wasn't allowed to) and was fairly angry that he couldn't join the club for it as a non-traditional student. While attending there he was given the nickname of 'Ka'eo', meaning 'strong' or 'zealous' in Hawaiian, by his friend Mike because nothing ever seemed to stop him or keep him down. During his time at UNTIL he would use a variant of his nickname for his call sign of Kilo-310 or K310 which eventually became "Keio".
During the training sessions Keio began learning Tai Chi which helped him control his electrokinetics. It was also at Ravenswood that Keio's love of history and passion for Power Armor engineering and AI programming. He graduated as one of the top of his class in 2000 and went on to study the aforementioned power armor engineering and AI programming from various sources while attending college for a degree in mechanical engineering before joining UNTIL.
Keioseth: Agent of UNTIL
After he graduated he was talking with his mother and had mentioned possibly joining UNTIL. She helped him get into the right channels and he eventually made it into the Technical Corps thanks to his degree in mechanical engineering. Though shortly after this he was recruited by Capt. Rasputin Keller into Project: NUANCE (New Unified Approach for Next-generation Combat Enhancement) which focused on equipping a small team of meta-humans with experimental tech. During his time in NUANCE, Keio and his team completed many missions over the course of 3 years and on top of that he met a young UNTIL Operations Officer named Alenna Seryna and they began to date.
At age 20 Keio was found guilty of the murder of several UNTIL agents. While he was innocent of the crimes someone had ensured that he would take the fall for the crimes. With the aid of his then fiancée Alenna and Bruno McLeod, Keio escaped from the prison he was held in and began investigating the murders under the pseudonym 'Lance Hunt'. During his investigation he became friends with John Wheeler and Craig Carson both of whom had suspected that Keio was not the person behind the murders.
He kept his identity from them so that they wouldn't get in trouble but with their help and the help of several others he proved that Capt. Keller was in fact the one responsible for the murders. Keio finally confronted Keller at a robotics factory on the outskirts of Millennium City. Keio had given Alenna all the proof to clear his name but went to capture Keller himself. By the time UNTIL showed up the factory had been all but destroyed and both Keio and Keller were near-death.
Keio made a full recovery though he was left with many scars, Keller whoever lost both legs and one arm. Keller was sentenced to life in prison for his crimes and Keio was put on probation after several people came forward to speak on his behalf to allow him to avoid jail time for breaking out of jail in the first place. For his help in solving the murders Keio was given the rank of Lieutenant and eventually joined Project Snakecharmer after NUANCE was shut down.
Over the next four years Keio had several adventures in Snakecharmer and messing with VIPER became his new favorite activity. He also met and aided a supergroup known as 'The Independents' where he met the AI known as INSCRIBE who became the basis for his and Alenna's original SCRI AI. During what would be his last year as an agent of UNTIL, VIPER created a clone of Keio in an attempt to replace him. The project was broken into by a cyborg Capt. Keller know calling himself 'Razikel' he injects some of his own DNA into the cloning device.
The clone created would eventually call himself Chaosiris, he had a mix of Keio and Razikel's powers, electrokinetics and super strength as well as a natural affinity to magic thanks to the process VIPER was using to create the clones. The clone attacked Razikel and fled, angered Razikel opted to attack Keio directly while he was on a mission on a former Destroyer controlled factory off the coast of Spain. Keio ended up killing Razikel in the ensuing fight, blowing up a power plant, and getting thrown out of a collapsing skyscraper, this was how he first injured his knee, eyes, and back. Certain folks in the higher UNTIL areas took this as the opportunity to force Keio into retirement.
A New Dawn
After recovering from his injuries and being forced to retire, Keio and Alenna started up a private investigation business in Millennium city. He and Alenna got married but at the reception Alenna was killed while defending Keio after Siris cut off his left arm. She managed to gravely wound Siris before her death. Siris used his magical sword to steal Alenna's soul in hopes of using it to grant him new magical powers. This event backfired and after Keio recovered he and his friends from UNTIL to the Independents attempted to hunt Siris down.
Keio and Devil Squid, a member of the Independents, located the injured Siris and Keio nearly killed him but DS managed to drag Keio away. Siris used a magic spell to teleport away and while attempting to leave Siris' base, DS and Keio discovered Project: Verona. Siris had inadvertently reincarnated the soul of Alenna into a new body, the body of a small 2 maybe 3 year old girl. Keio rescued the girl and took her in as his own daughter, naming her Kara Alenna McIlroy.
Meta-SWAT
Keio time as a private investigator was short lived, thanks to a chance meeting with Lt. John Wheeler lead Keio to join the MCPD and the special MARS unit Meta-SWAT. It was also during this time that he went back to school for a degree in Archaeology a long time love of his. Keio took part in the defense of Millennium City during the first month long Bloodmoon and thanks to his leap-before-looking attitude (and the destruction of 3 ACE suits in just under 3 days) Keio helped bring about a better ACE suit which he helped develop with the help of Silver Eagle.
This began a new passion of his and he quickly learned everything he could about the creation of ACE Suits and applied his own knowledge from his past with powered armors. Shortly after the Bloodmoon was ended (albeit temporarily) Keio was elected the new Leader of Meta-SWAT after Wheeler stepped down. In the months to come many former members left the group to do their own things leaving just Keio, Flynn, Hunter and Silver Eagle as the only active members (though the latter two were honorary at the time and not sanctioned members).
The team suffered from heavy budget cuts and thanks to that it lead to both the deaths of Keio and Flynn at the hands of the powerful psychic mastermind, Superior. While both were eventually revived the Meta-SWAT unit was on its last legs. While Superior was eventually defeated the city saw the entire event as proof that Meta-SWAT was a failure and eventually the program was ended.
Freelancers: From The Ashes
Thanks to a last minute donation from Craig Carson, Keio and Flynn were able to purchase most of the Meta-SWAT properties. With this they founded the Freelancers. The Freelancers were a privately run SWAT team that at first tasked themselves with the protection of Millennium City but after a few years they would end up responding to threats all over the world.
The company kept growing eventually being renamed as Freelancer Security Solutions though there was a lot of negative press that came with the name and accusations of being a mercenary group. What didn't help was a recent recruit went mental and suicide bombed an intersection in the Millennium City, City Center. The company once again retreated from public view and took over several smaller groups including Lithium Labs. During this time of little public appearances Keio finished his degree earning a PhD in Archaeology, gained several contracts with UNTIL, PRIMUS, and Harmon Labs, and rebranded the company as Freelancer Technologies.
My Own Worst Enemy
After once again defeating Siris and finally locking him in prison, Keio and Kara enjoyed some much deserved peace and quiet, which is until Keio started having nightmares. These turned out to be a warning about the return of the Elemental God that had been responsible for the attack on Canyon Run many years before. He took control of Keio after he refused to join the Elemental in capturing Earth and kidnapped Kara.
The Freelancers used a crystal that had taken from an evil VIPER created clone of Alenna (The Infinity Gem) and used it to tear a hole into the elemental plane the Elemental was from. After a long battle Keio and the Freelancers were separated and it was believed that Keio had died. The Freelancers tried to get back to Keio but the tear had been sealed and the crystal was stuck on the other side of the tear.
Beyond the Realms of Death
Keio chased after the Elemental through numerous dimensions all the while the Elemental was brainwashing and corrupting Kara into his perfect avatar. Keio managed to defeat the Elemental after several years of fighting but Kara was deep under his control. She fled into another dimension and a worn out Keio followed after her.
He finally found her after she had killed the entire population of an alternate Earth. Barely managing to defeat her Kara mentally broke down, she was so horrified at all the pain and death she had caused that she attempted suicide by turning her own psionic powers against her. This thankfully only resulted in her wiping a good portion of her memories. Keio attempted to make a jump back to the elemental plane but as it turned out the Elemental was still alive. He captured both Keio and Kara and sent them into a hell dimension.
Long Hard Road Out of Hell
Keio taught Kara everything he learned from his time with UNTIL in order for her to defend herself in the hell dimension. They were stuck there for several more years before Keio gathered enough energy to break back into the elemental plane. He defeated the Elemental and the two went back home to their Earth. As it turned out while it had been nearly 10 years for them, only two weeks had passed on Earth.
Shorly after returning Keio and Kara's electrokinetics began to go haywire and Keio was forced to give up being human to become the new Elemental Guardian of the lightning elemental plane. He eventually learned how to create copies of his former body to interact with the normal world again. However this would breathe new life into Siris' campaign to capture and absorb Keio.
Enough Dead Heroes
Siris renewed his efforts to capture and absorb Keio and this even ended up with Siris as the Elemental Guardian of the elemental plane for a short while. The Freelancers and several of their allies managed to defeat Siris by destroying the core of the elemental plane though this only proved to be temporary as Siris managed to save a little over half of the core.
After trying to convert Millennium City into the new elemental plane Keio was able to get back control and separate himself from Siris. Eventually Siris attempted to kill and steal Kara's soul which would lead to Siris' death at the hands of Keio who used his own magical absorbing spell against him. The fusion of Keio and Siris did a lot of damaged to Keio including blinding him though this is not publicly known since Keio can see EM fields and can sense the world around him with his psychic powers.
Keio took this opportunity to marry his then girlfriend Leilani Hau Kea and once again rebrand the Freelancers as Freelancer Industries (FLI). He is now semi-retired from heroing as he wished to focus on running FLI, he acts as more of a mentor now for Kara giving her advice during missions she may be on with her super group. During a fight with the villainous Sei who had yet again returned and with him he brought an army and a revived, cosmically powered Chaosiris. During the fight Keio was killed.
Family, Friends, & Allies
FAMILY
Kara Dawn Sonnen-McIlroy

- Keio's daughter, mother is Alenna Sonnen, intelligent, registered hero, attending Boston University.
Torin McIlroy

- His and Leilani's newborn sun.
Alenna 'Allie' Sonnen

- Keio first love and mother of Kara, Co-Owner of Freelancer Industries.
Torin Hunter

- Keio's father, former US Air Force mechanic, works for UNTIL.
Dawn "Lady Morningstar" McIlroy

- Keio's mother and UNTIL Liaison.
Jason Orson Hunter (McIlroy)

- Keio's twin brother and currently on assignment overseas with the UNTIL.
FRIENDS
Flynn T. Megantic

- Keio's first partner back when the Freelancers were still Meta-SWAT. Flynn is one of Keio's closest friends, the two of them love to give each other shit.
Hunter

- Keio and Hunter are like brothers, they fight like brothers, they rag on each other like brothers, and they are both (probably) equally crazy. * [Hunter is way more crazy. - Keio]
Silver Eagle

- A fellow techie, though leagues beyond Keio in ability, Keio and Eagle are birds of a feather if you don't mind the pun.
Craig Carson

- Thundrax has always had Keio's respect and if anyone could be listed as his role model it would be Thundrax. He helped Keio finance the Freelancers as well as being one of the teams private contractors.
Lenora Carver

- 'L' is Keio's go to mage, she is a trusted ally and an invaluable member of the Freelancers.
Razira

- A long time ally and new member to the FLI team.
ALLIES
Wolfgirl

- An ally of his from back when he was still in the MCPD and the Meta-SWAT unit.
Nate Carter

- Keio has run into Carter in several missions over the years, good guy, Kara seems to like him well enough.
C.O.P.

- COP was probably just as infamous with Siris' crew as Keio was with as many of the RENEGADE robots he felled.
Striker

- Ever since leaving UNTIL, Striker has been a constant friend and like an older brother to Keio. He's a person that Keio has immense respect for.
Cameron "Powerglove" Martinelli

- Cam is a dimension-hopper and one of the on-team medics within the Freelancers.
Akiko Shimizu

- Aki can be very frustrating at times but Keio still counts her as a member of the Freelancers even if she left.
Kayleigh Ellis

- The Second of the on-site mages for the Freelancers, she's not the friendliest person in the world but once you get past that she's a good person.
Abilities
Psionics
Ever since he was a young child Keio has had the ability to speak (telepathy) and move objects (telekinesis) with his mind. He also has minor precognitive powers that act as a early warning system.
Telepathic Link - He can link up to five mind together creating a stealthy psychic communication line.
Telekinetic Combat - He uses his mind to augment his melee combat to make punch, kick, etc. hit harder and can potentially fling the person being attacked away.
Martial Arts
He uses a hybrid style mixing elements of Tai Chi Chuan and Tae Kwon Do.
Improved Reflexes
Thanks to his precognitive powers Keio has reflexes that are above the average human, allowing him to do such feats as dodging attacks and even once dodging a bullet.
UNTIL Training
Keio has received extensive training through UNTIL in close combat, firearms, and melee combat.
Equipment
The Lancer is a command build for the Mark VII ACE Suit it features all of the normal functions of the Mk.VII ACE:
Body sheathe of synthetic muscle fibers which can increase the reflexes and strength of the user.
Bullet-resistant armor with 'psyweave' technology.
Internal Robotic Medical System (IRMS).
THINGs (Thermal Imaging Nightvision Goggles)
The Command Variant Additions:
Direct neural link to SCRI and the Freelancer Database.
Telepathic enhancer.
Lancer Custom Mods:
TASIR (Turbine Assisted Ionic Regulator) Gauntlets allowing for greater close range attack power.
Heavier Armor.
Shard of Rai Kel'tho Las to act as a battery for powers.
Firearms:
Two Custom Castor Hall M1911 A1 GRPs (Global Response Pistols)
Two U-SHL Shellie Blaster Pistols
MP5K-PDW Submachine Gun
Spas-12 Shotgun (with folding stock)
H&K G36C Assault Rifle (with exchangeable parts for a Sniper Variant)
Mark 14 Enhanced Battle Rifle (a DMR/CQB variant of M14)
Blades:
Numerous Throwing Knives
Tactical Folding Knife
Enemies: The Renegades

Chaosiris
Name: ESC (Experimental "Senka" Clone) SN: #44948 "Chaosiris"
Abilities: Super Strength and Electrokinesis augmented with Magic
Rank: Team Leader

Siris is a partial clone of Seth McIlroy and Raz Keller, having mixed traits from both donors. Appearence he looks like McIlroy but with hair color and skin color matching that of Keller. while easily capable of taking on multiple heroes thanks to ingrained military and martial arts training from the computer that created him, he prefers to work behind the scenes often strategically moving his pawns to distract interlopers while he gets what he needs.


Rhino Tank
Name: Tankred Anders
Abilities: Power Armor Pilot
Rank: Field Leader

He spent many years going in and out of detention facilities as a career criminal then he ran into Lt. Seth McIlroy. Tank and his crew had just robbed a jewelry store when they crossed paths with the young man who managed to foil the escape. While in prison he was approached by a man calling himself 'Siris' and in return for being set free he was to work for this mysterious man. Tank accepted under the condition that he could go after McIlroy. Siris gave Tank a powerful suit of armor and thus Rhino Tank was born.


La Llorona & La Mala Hora
Name: Rona & Mala
Abilities: Chaos Magic and Weapon Creation
Rank: Magical Shock Troops

The 'Twins' are Chaos Conurbites who are made of personified Chaos Magic. They were created by Siris after a visit to the magical planes and theft of a powerful magic scroll. They tend to cause massive amounts of collateral damage and while they have never killed anyone they have maimed and nearly killed several Heroes that have gone up against them. While they are insanely powerful this is undermined by the fact that they have the mentality of schizophrenic 10 year olds.

Brawler
Name: Max Collins
Abilities: Military Training and Duplication Power
Rank: One Man Army

Max spent most of his life either as a soldier or a hired mercenary both of which benefited from his ability to create multiple copies of himself, up to 6, effectively turning him into a one-man strike team. He doesn't talk much however and is often used as backup for the twins.


Sorrow
Name: Ken Yamato
Abilities: Ability to see Blind Spots and Hide in them
Rank: Assassin

Possessing a interesting super power allowing him to see any and all blind spots in a person's vision, Sorrow has made quite a living as an assassin. He is also very knowledgeable with most security systems since cameras can still see him. He typically uses bladed weapons during his assassinations since he can get up behind his targets without them seeing him, though he has used sniper rifles from time to time.

Southern Cross
Name: William "Bill" Roberts
Abilities: Super Intelligence, Mecha Pilot
Rank: Tech Expert

The very first criminal that Seth McIlroy ever stopped, Roberts is a 'redneck genius' hailing from the small town of Clint, AR. He has multiple mecha suits ranging in size from 4 meters to his massive Super Southern Cross which clocks in at a massive 200 meters tall. All of his suits are loaded with all manner of weapons from mounted machine guns to plasma cannons to missile batteries. He rarely goes out into the field however and usually is in charge of creating and managing the Renegades robot minions.

RP Hooks
Keio is sort of infamous with UNTIL personnel because of the events involving his unit and his former CO, Rasputin "Razikel" Keller.
Co-Owner of Freelancer Industries.
Teaches a free Tai Chi Chuan class at Carl's Gym.
Former member of the special MARS Meta-SWAT unit.
Co-Owner of several Nightclubs in California, most notably the "Four Winds".
Trivia
Facts
Has Teleportation Sickness, meaning that the shock of teleporting tends to make him nauseous and usually violently ill.
Plays the violin.
Favorite Drink - Lemonade.
Favorite Tea - Earl Grey with a spoon of honey.
Favorite Food - Green Chile Chicken Enchiladas.
Favorite Alcoholic Beverage - Rum or Whiskey.
Favorite Video Game - Super Mario World.
Favorite Movie - Big Trouble in Little China.
Favorite Song - "Moonlight Sonata" by Beethoven
Favorite Bands - AC/DC, Metallica, Johnny Cash, Dropkick Murphys, Daft Punk, Rise Against.
Favorite Sports Teams - San Diego Chargers (NFL), Boston Celtics (NBA), Atlanta Braves (MLB), Boston Bruins (NHL).
Favorite Board Games - Chess, Risk, and Arkham Horror.
Favorite Book - "Another Fine Myth" by Robert Asprin
Favorite Poem - "The Charge of the Light Brigade" by Alfred Tennyson
Rumor Mill
Rumor has it that...
...he may not actually be human.
...he once traveled back in time to stop a super villain from changing history.
...he once was kissed by the hero known as Mr. Grimm
...he sings in the shower.
...he sings while flying around the city.
...he may be addicted to ibuprofen.
...he once inadvertently blew up a building on the West Side of Millennium City because a pretty girl asked him for an autograph while he had a grenade armed.
...he may be a thief.
...he was seen at a club dancing with the host of a Horror Movie Show.
...he was accidentally transported to a different dimension because he read a sticky note left in a book at the MCU library. He came back battle worn, with a sack of gold, a bra hanging off his shoulder, and a lipstick kiss mark on his cheek.
...he was in a short term relationship with Sapphire.
Opinions
Have an opinion about Keio? Leave it here.
"He's a rock star." - Phalanxer Yellowjacket X
"No, he's not my brother, but yes he is my family. I look out for him, and he looks out for me. That's what family does. That, and he's a great wingman." - Striker
"Brash, brash, brash! Every time he steps out in that suit and comes back in tatters, I'm that much closer to figuring out how a heart attack feels. Still, I adore him. Just don't let that get out or he'll go all sorts of swagger." - Mercy
"Probably the biggest strain on Meta-SWAT's engineering team to have ever been sworn in. That said? You can't fault his enthusiasm." Skylance
"Awwww jeeez man, not another freaking work-ticket for Keioseth! I'm gonna need another box of Hot Pockets, a size 16 spanner, and a box of tissue for all the crying..." - Phalanxer Yellowjacket X
"He's certainly optimistic and is quite passionate about what he does. Though it seems like every time I see him, he's got himself hurt in some way. I still remember the day when I saw him needing to be literally ripped out of his own combat armor. That being said though, I really, really hope that what he says about him being lucky holds up. I don't want to see him hurt beyond what can be healed." -- Darius Phen
"What can I say? He's my brother, and a good kid. Got a good head on his shoulders. Pity he won't drink with me more often." -- Jason McIlroy
"Keio is, without a doubt, the toughest, pound fer pound, bastard in the city. An' it's not 'cuz he gets hurt. Everybody gets hurt. It's 'cuz he WILL. NOT. STOP. Lissen, He gets hurt, he'll come back. You have the team he built get their fundin' cut from the city? He'll rebuild a lotta it on his OWN. Fucker is relentless. An' that's why he calls the shots." - Hunter
"Keio's a guy I can joke around with even when the situation really doesn't warrant it. You need an inappropriate pop culture reference when the world's about to be destroyed? Keio's your guy!" - Avro
"Keio was one the very first heroes I met when I started off as the Peacemaker. He's one of the best team players I know, a natural leader, a brilliant technologist, and is absolutely the most implacable guy I have met who doesn't have the benefit of unbreakable skin or a suit of armor. And a good friend." - The Peacemaker
Extra
"Currently owes his life to..."
Personal Soundtrack
Meta-Data
Live Action
Actor: Liam Hemsworth
Inspirations
Reno [From Final Fantasy 7]: For his laid-back attitude and hair.
Spiderman: For his witty reprises and attitude during fights.
Myself: My sarcasm is amplified through Keio.