Category:UNTIL
From PRIMUS Database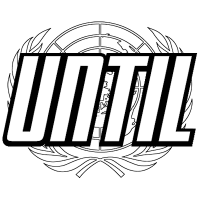 Characters who are associated with UNTIL in some way. UNTIL stands for The United Nations Tribunal on International Law, and is the UN's global anti-supervillain police force.
Subcategories
This category has only the following subcategory.
U
Pages in category "UNTIL"
The following 90 pages are in this category, out of 90 total.
A

B

C

D

E

G

G cont.

H

J

K

L

M

N

O

P

Q

R

R cont.

S

T

U

V

W

X

Z